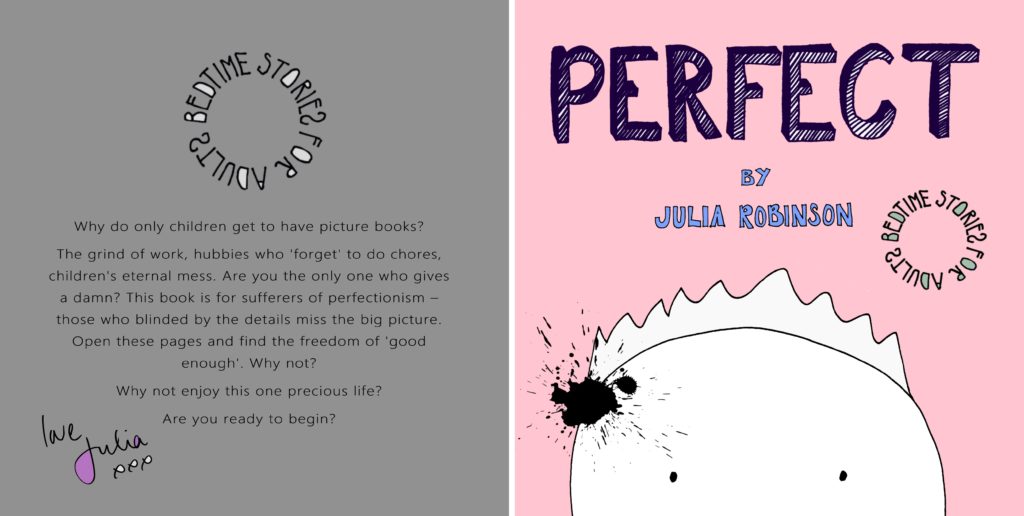 Completely charming and extremely wise Perfect delves into a witty and thought-provoking exploration of a perfectionist at the end of her rag.
The grind of work, the hubby who 'forgets' the chores, the children's eternal mess; is she the only one who gives a damn?
Having examined how she relates to others, herself and the world, this adorably imperfect character comes face to face with a choice: to stay in her comfort zone of complaint or to explore the possibility of becoming a little less tortured and a little more fulfilled.
Shattering ideas of perfectionism, she lifts the veil of fear and reveals the exhilarating freedom of accepting herself, her loved ones and all their lives as they are. No need to be more. 
Funny, reflective, life-affirming – Perfect gives a simple, powerfully different point of view: you are good enough as you are. Heartwarming.
Deft, perspective and thought provoking this graphic exploration will guide you out of the dark and murky.
A wake-up call for all struggling with perfectionism. Dip into this beautiful little book to make life feel better.
It's OK. It's good enough.