How to express the living rawness of being alive?
Written in a delightful feminine fashion, sensitive and intelligent, these books walk through the muddy path of what it means to be alive, to relate, to be intimate with oneself, with others and with that which is more than us. Enjoy immersing into the non-lineal and unraveling your heart. Fascinating, nourishing and inevitably – life changing.
These books have delighted readers who feel the books manage to put into words emotions they could only feel but not talk about. These books are guaranteed to surprise you – you may quite possibly be gently taken to places within you have never been. It is impossible to come away without having felt new perspectives on the age old question: who and what are we?
Bursting with life, dance, creativity, conversation and love-making these pages breathe inspiration: a ceramist created a whole new range of pottery. A cellist, in the books' composed and played a whole new concert and called it, 'On Intimacy'; and four women independently wrote to say that reading these books was life changing!
Drawing on Jungian Psychology On Intimacy openly explores themes such as self-respect, the journey within, attraction, self-doubt, connection with the divine, sex, fairytales, desire, polyamory, relationship and acceptance. Filled with creative courage this book combines the essence of poetry with the elegance of prose.
Frank and fearless, drawing on her own work as a Jungian Psychologist Self and Other openly explores themes such as self-respect, attraction, and the joys and fears of intimacy.
This first book in the series On Intimacy explores intimacy with self – without which truly authentic relationships with others are impossible. Who are we?
How to relate with others?
Fairytales, Sex and Truth is thrilling on the edge. Falling in love pushes us into a greater intensity of being. Where can we unlock the confidence to let ourselves lose control to Love? Unwrapping layers of ourselves in the exquisite temple of intimacy, if we let it, it can take us anywhere.
Simple is hard. Unknown so scary. Yet true intimacy is being with each other in the moment as we are. Naked Vulnerability, letting go of ideas of what 'should' be, allows us to open to what is arising – here and now – and enter more fully into the essence of being, allowing its kisses to awaken us deep within.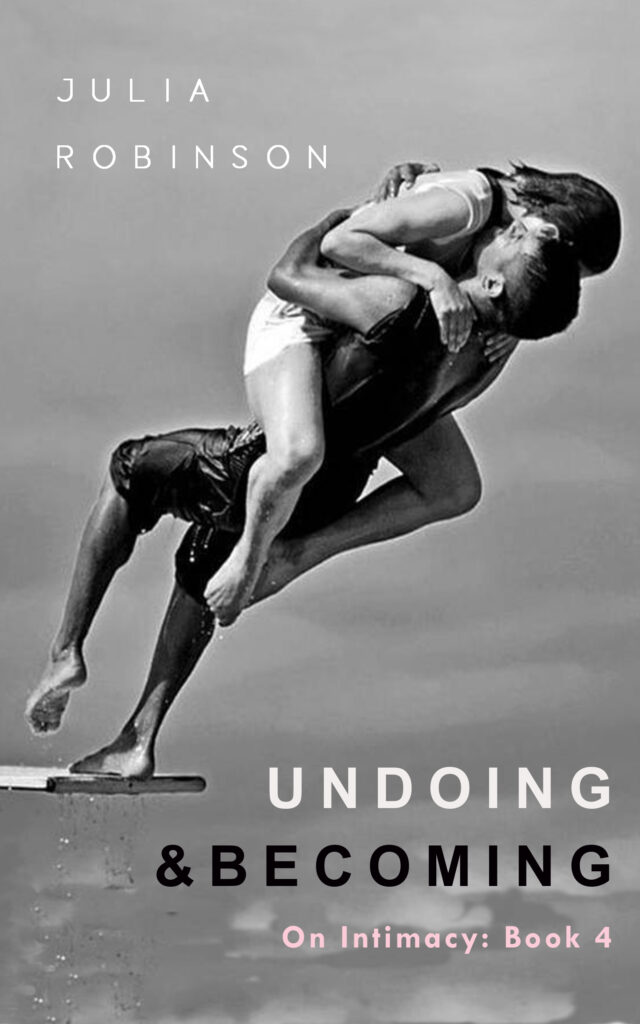 Finding the courage to slow down and sink beneath the surface, worlds open. We relax, bathing in the expansion of that which is more than us.
Allowing It in, an inner freedom arises to become more of ourselves, on purpose. Undoing and Becoming ablaze in the expression of this our deepest intimacy, we shine of something more than us.
'Your words are in the same category as Tove Jasson and Ali Smith…I save their words and yours, to read gently and be able to savour them in unpressured time.'
'Her wicked humour and stunning presence is spellbinding.'
'A massive gossip! The chat that we all wish we could have with our girlfriends every single day because we'd all be much healthier for it but time and space just sort of get in the way – so it's really nice to read.'
'It feels so very similar to worlds I felt that opened to me in books like 'Women Who Run With The Wolves'. That world that is so, so hard to define with words, and yet somehow these women have used words to conjure up what I feel but cannot express myself…'
'I felt that I was in a different dimension, a parallel universe, somewhere safe so I could find new meanings and universes which didn't necessarily have anything to do with the original words. Quite delightful.'