I am fascinated with the invisible.
After studing a Psychology BSc in 1996, I travelled the world for two decades. So many experiences! I sold chickens on the street in Argentina, floated down the Amazon in a self-made raft, rode on a camel safari in India, worked in an orphanage in Nepal, studied a Masters in Jungian Psychology and Psychoanalysis in Spain (2009), sat many Vipassana 10-day silent meditations, studied in an art school in Greece, lived in an intentional community in Catalonia, danced Contact Improvisation in Colorado, US and taught Montisorri in Latvia along with being a voice over artist and stand up comedian.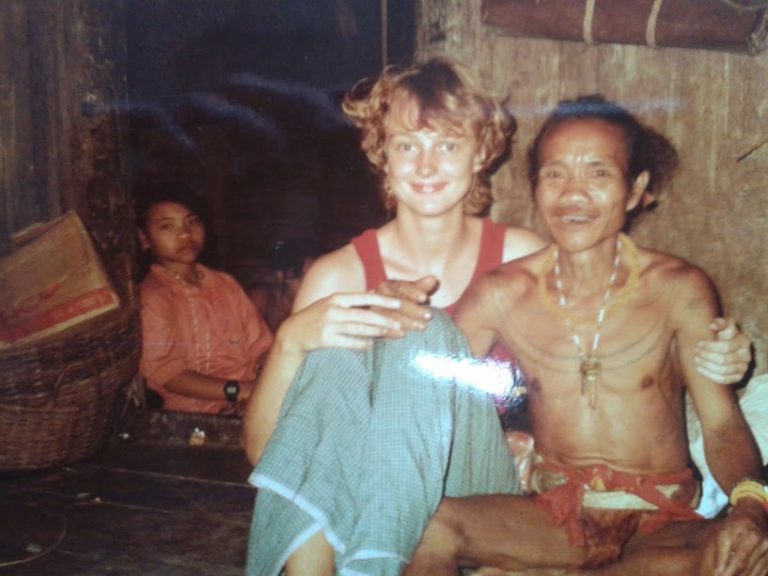 Travelling on the outside is also a journey on the inside. As I have gotten older, I have become less interested in travelling the globe and more interested in the inner world.
I have returned to my roots. In England, in my home town, I work as a psychotherapist, I laugh and love Forest Sessions for Wellness which I now facilitate in woods I grew up in and am deeply nourished by the fantastic The Therapy of Writing which I more often do on line to an international group. I am a guest professor at Stradina University (Latvia) and facilitate Recreational Psychology and Psychological Aspects of the Mind-Body connection on-line. I am happily grateful to hold wonderful retreats twice a year in Latvia and Ibiza. I play in a brass band, cycle, swim and am working on a new book…
From the outer to the inner journey, developing a relationship with the formless.